Copper sulfate
Chemical formula CuSO4. Generally pentahydrate CuSO4 · 5H2O, commonly known as cholesta; blue rhombic crystals; density 2.284 g / cm 3. Copper sulfate pentahydrate can lose water gradually at different temperatures, lose 4 molecules of water at 110 ℃, lose 5 molecules of water at 150 ℃. Anhydrous copper sulfate is white powder; density of 3.603 g / cm3; 25 ° C in water solubility of 23.05 g / 100 grams of water, insoluble in ethanol and ether; water absorption is strong, blue after water absorption. Copper sulfate decomposed into CuO when heated to 650 ° C.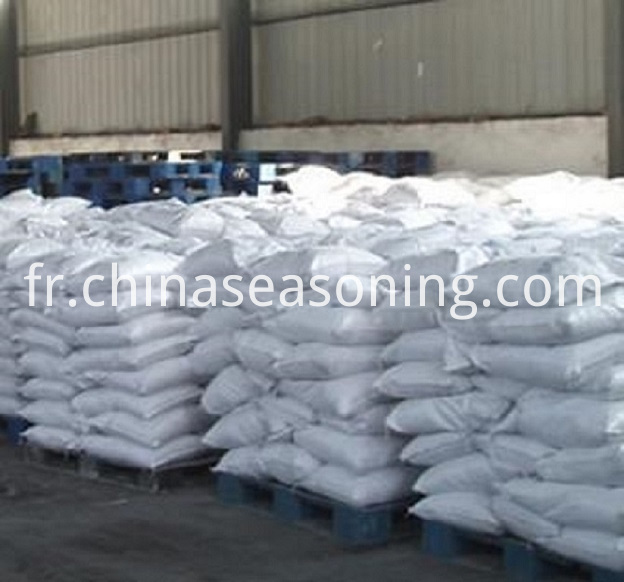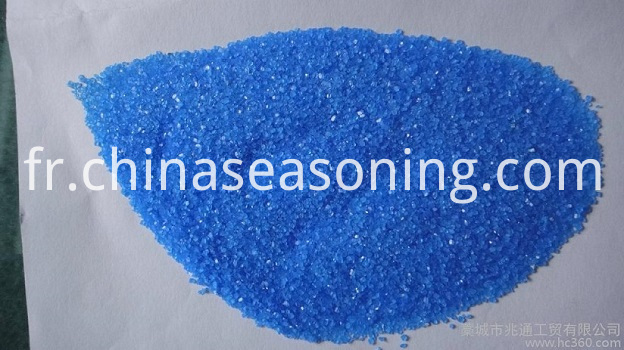 Copper sulfate Specification:
| | |
| --- | --- |
| Content | 98% Min |
| Cu | 24% Max |
| Cl | 0.02%Max |
| Fe | 0.25% Max |
| Sb | 0.006% Max |
| AS | 0.006% Max |
| Zn | 0.08% Max |
| Ni | 0.02% Max |

Copper sulfate Used:
1. Analytical reagents, for example, can be used in the biology to determine the determination of reducing sugar and the identification of protein leucine reagent B solution, but usually with the current use;

2. Can be used for food-grade chelating agents and clarifiers for preserved eggs and wine production process;
3. Can be used as raw materials for the manufacture of other feed such as cuprous chloride, copper chloride, copper pyrophosphate, cuprous oxide, copper acetate, copper carbonate, copper single azo dyes such as active brilliant blue,
4. Used as a fungicide for the production of antifouling paints in the coatings industry and in agriculture. The electroplating industry is used as an all-bright acid copper main salt and copper ion additive;
5. The agricultural field, mixed with lime water to produce Bordeaux liquid, as a fungicide, used to control the fungi on the crop, to prevent fruit and other rot; due to copper ions on the fish toxic, the amount must be strictly controlled. Aquaculture industry is also used as feed additives trace element copper main raw material;
6. dehydration of alcohols and organic compounds. Gas desiccant. Copper coloring;
7. Dyeing industry for the use of mordant and fine dyeing of oxygen;
8. Organic industry for the synthesis of spices and dyes intermediates catalyst, methyl methacrylate inhibitor. Anhydrous salt is used to catalyze the transversion of aldehyde reactions. The anhydrous salt reacts with potassium permanganate to produce an oxidizing agent for the conversion of primary alcohols.
9. Chemistry Education, copper sulfate is usually included in children's chemical test reagents for crystal generation tests and electroplating copper experiments. Because of its toxicity, it is not recommended for young children to use. Copper sulfate can also be used to demonstrate the process of crystal water loss and the crystallization of water. In the junior high school experiment, the mass conservation law is verified by the replacement reaction of copper sulfate with iron. Sulfuric acid can also be made.
10. The medical field is used as an emetic.
Product Categories:inorganic chemicals

Groupes de Produits : Produits chimiques inorganiques